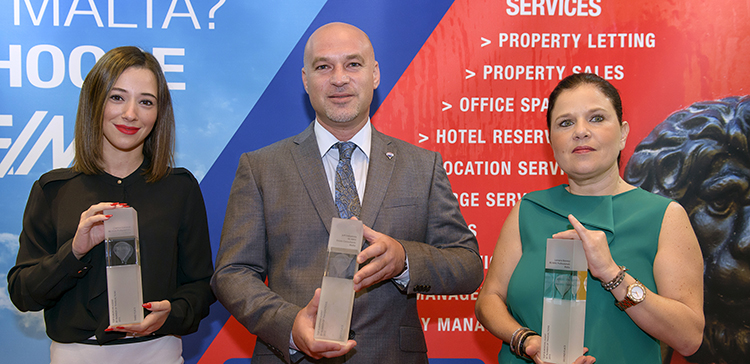 At the seventh RE/MAX European Convention held in Berlin, three RE/MAX Malta agents walked away with first, second and third Individual Associate Awards. The three share some personal insights into the efforts, satisfactions and professionalism involved in their work.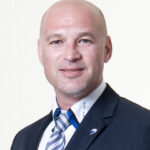 First place award went to Jeffrey Debattista who finalised the most European transactions during 2014. Originally from Australia, Jeffrey has already been successfully awarded by RE/MAX during his four years plus with the company. "This is not my first experience as a real estate agent as I have had previous experience in this sector here in Malta. I have spontaneously decided to work exclusively in letting. I focus on properties in the east of Malta, predominantly within the Sliema, Tigne region and vicinities. These properties attract both locals and foreigners but a good chunk of clients are Europeans, whether seeking residential or commercial properties."
Being such a high-flying agent must require special skills. What does it take? " Most definitely success is based on persistence, hard work and superior customer service. I do my best to take care and listen to my clients, listen to their needs and wants. Making sure I know a property before I take a client to visit is imperative."
Asked what he would advise newcomers aiming to make a career within the real estate business, Jeff says, "They must have the courage to go for it. The local market is a huge one and a very busy one too. But also a lot of fun. No day is the same as the previous one, I meet new people constantly. Whilst I need to be very flexible with my time, it does not mean I work 20 hours a day!! It helps that management offers annual training opportunities which are sufficient to help one along in the job."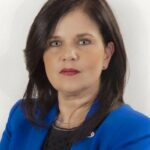 The second place went to Lorraine Bonnici who followed Jeff. Based in the RE/MAX St Julian's Letting Office, Lorraine now finds herself enjoying the third award she ever received with RE/MAX Europe. "I have been with this company for six years now. I've always worked in real estate since I was 17. It takes a lot of determination and commitment, but there is a starting point for everyone, and if you put your mind to it, you can succeed. I tackle properties which attract every kind of budget and every kind of client. It is good to vary in everything, and I don't just sit and wait for the expensive letting properties to land on my lap. If it's a quiet day, I will go out to view and promote also low-cost properties on our lists."
Lorraine says that staying in this job on the long-term depends on individual character. Each agent must work independently, but needs to be able to handle a management system. "You need to be very professional but there is a lot of competition. It does help that we receive regular refresher training which helps at every level. It is a mistake for a newcomer to this business to start and want to jump the gun because it is a step-by-step procedure and you increase your expertise at every step. Personally I am very organised, and take time out every evening to prepare a programme of my schedule for the next day. The only time my phone switches off is while I de-stress at the gym."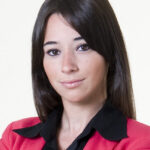 The third RE/MAX agent who successfully placed this award is Cherton Caruana who ranked third. Cherton has been with RE/MAX Malta since September 2012, having gained considerable previous experience with an estate agency based in Central London.
Today she tackles letting properties, mainly to foreigners on a residential and commercial basis. "I believe that to be successful in this kind of job you really need to love the job and have a passion for this kind of work. You need to be a people person – I love meeting new people. You have to be able to tackle different kinds of clients and be flexible enough to adapt to specific property requirements vis a vis budgets and preferences. It does help to be positive and remain positive. I mean, the market is not always very good and you may get to lose big deals. But when that happens, I just move on and find new ones. Otherwise bad attitude will get you nowhere. There will be best months and bad months, of course."
Cherton points out that landlords often get a lot of bad advice from amateurish agents who are not experienced and should not even be on this job. On our part, we get regular training which is indispensable, but ultimately and at some point it is the experience which helps. Do I work a lot? Well, busy months can involve working weekends and my average days stretch 9 – 6, but I am pretty strict with my hours as I respect my free time."
As all three agents agree, the job of a real estate agent can be an exciting one, a challenging one and a fulfilling one. It takes a good dose of focus, plus patience, perseverance and the courage to find new ways of doing business. As RE/MAX Malta looks forward to the next convention in 2016, there will surely be other agents ready to secure their own well-earned awards and ensuing satisfactions.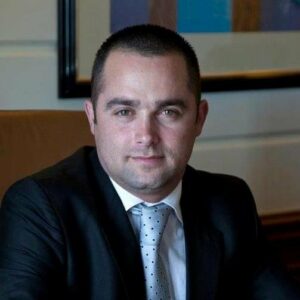 All three Associates are part of the RE/MAX Lettings team which is headed by Edward Agius, the Regional Letting Manager. Edward boasts of a 14 year working experience in Real Estate and it is his knowledge and mentorship that has escorted these Associates towards success.