Property Valuation in Malta & Gozo
Sellers are keen to sell and buyers are eager to buy – but what challenge do they both face in the property market? How to value your property.
Securing the right price is what it all comes down to. Here we bring you some insight into how property value works as well as some pointers about what you can do to sell or buy at the optimal price point.
How does the property market affect pricing?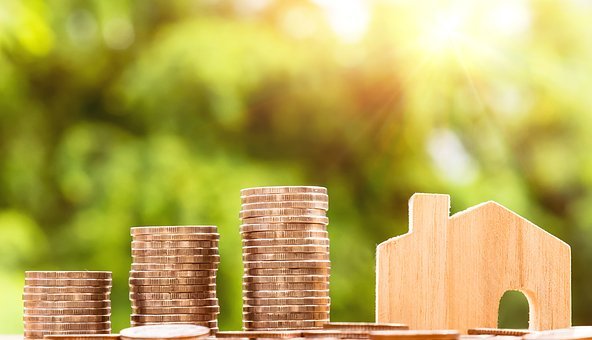 The value of real estate is impacted by supply and demand in the property market. Prices go up when supply is low and demand is high; prices decrease when the opposite is true. If supply and demand are equal, prices stabilise and remain constant. Nothing too complicated there!
How can you determine a property's price?
Value relies on three main factors: a property's location, size and condition. The latter two are quite self-explanatory. Location, though, depends entirely on the property's setting and its surrounding infrastructure and amenities.
At any given time, a property's asking price reflects how similar properties have fared both in the long and short term. An average property value can be determined and adjusted based on economic trends and a variety of social, economic and other financial criteria. As you can imagine, such analyses require historical data and technological tools.
But more on that later! For now, let's take a look at some of the things you can do as a seller or buyer to establish the right value for a property.
If you're a seller:

1. Understand the basic economics of property prices
Once on the market, your property's price is subject to the principles of supply and demand. In this context, the property isn't valued based on personal opinion, value of contents and so on. In fact, the numbers show that sellers tend to over-value their property by around 10%. This over-estimation can drag out the sales process unnecessarily. Even worse, it can lead to an unsold property.
2. Get on the same page with co-owners
If you co-own the property with your spouse or other family members, sit down and agree on how you'll approach the sales process. Will you hire a real estate agent? Have you decided how you'll re-invest and/or split the money once the sale goes through? Reaching clear answers to these questions means all owners will be on board, leaving you free to focus on negotiating the right price for your property.
3. Prepare your property for a sale
In most cases, buyers will view your property as a blank canvas they can adapt to their liking. If you're currently living in the property, de-clutter as much as you can, so buyers will be better able to visualise the space as theirs. When taking photos of your property, focus on views, open spaces and window placement. These are all angles potential buyers carefully consider before requesting a viewing.
If you're a buyer:

1. Establish a clear budget
A no-brainer, but also a crucial step. Remember: the right price is always an
affordable one.
If you plan to use a bank loan, get a quote before you start the property search. If you use your own funds, set a clear price range and stick to it by only looking at properties within your desired price bracket. It will also be much easier to negotiate if you have a fixed price point.
2. Learn property jargon
Will the property be sold in shell form? Finished? Furnished? All these words are important because you'll need to understand the associated cost of making the property habitable. This is especially important if you're looking at real estate that needs renovating. Whatever the case, an architect's opinion will help you plan for any post-sale costs.
3. Consider your move-in date
The more flexible you are with your move-in date, the longer you can wait until the right property comes along. With time on your side, you can negotiate with no looming deadline.
This also means you can time the property market. For example, seasonal trends show that properties sold in winter have slightly lower prices when compared to the summer peak.
No matter whether you're a buyer or seller . . .

You'll always benefit from professional expertise when you speak to a real estate agency like RE/MAX.
You won't get the right price 100% of the time if you rely on skeletal property market knowhow. Most people have their own experience and anecdotes from family and friends to go on – and that's it. Such subjective tales, though, can't always be used to establish accurate value.
This is where your trained RE/MAX associate comes in.
As experts in the field, RE/MAX agents have their fingers on the market's pulse. We coordinate hundreds of property sales every year. By keeping track and storing data on all transactions, we can carry out comparative market analyses for our buyers and sellers that paint an accurate picture of the market in any location in Malta and Gozo.
Your RE/MAX associate will guide you through the sales process on the basis of factual data and honed expertise. This way, you'll walk away from a property deal knowing you've secured the right value.
Are you keen to know more about valuing your property or finding the perfect home for the right price? Get in touch with a RE/MAX agent today.