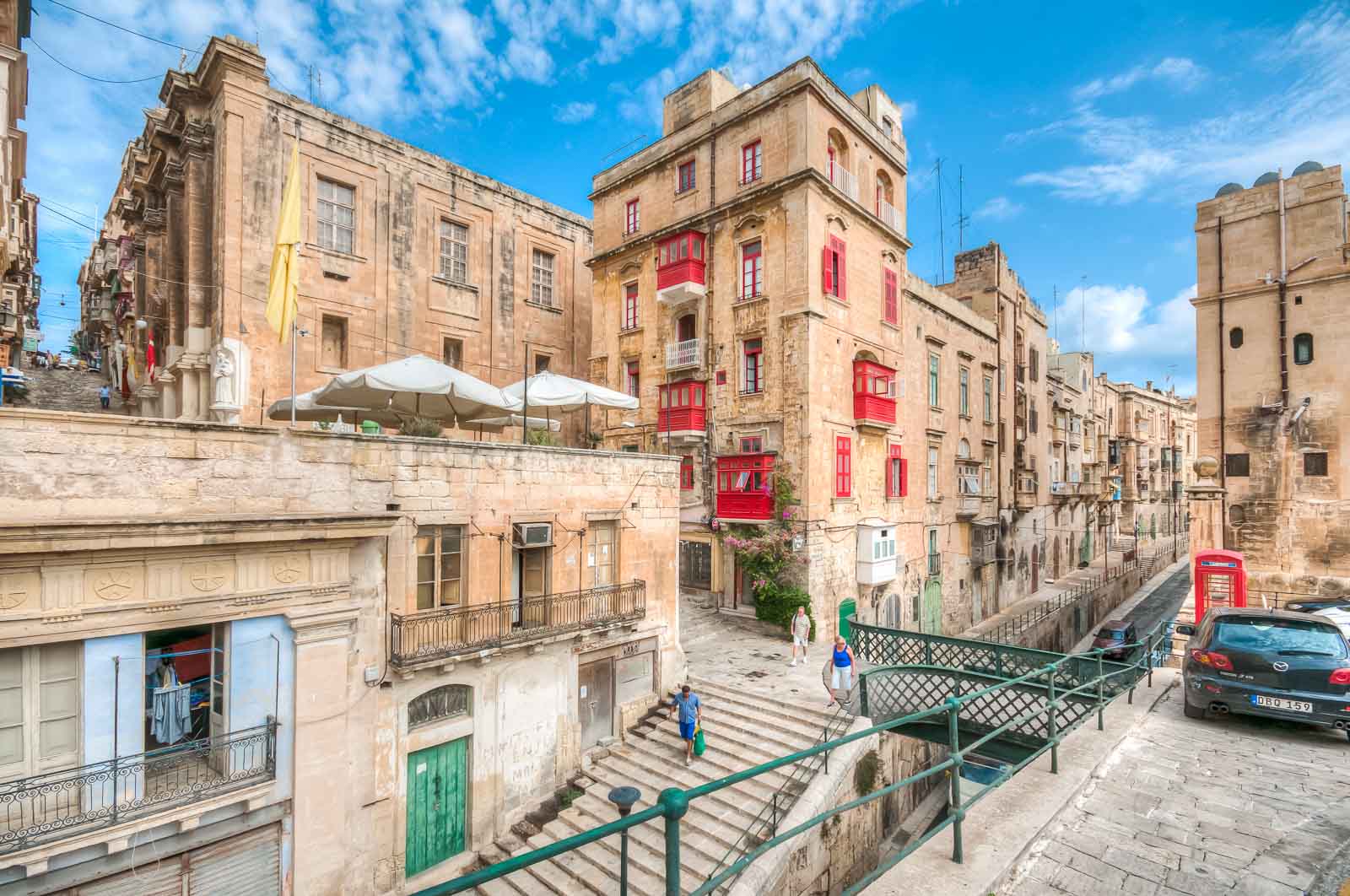 I am so proud of being Maltese, if anything, for the simple reason that Valletta is our capital city. If you have never been to Valletta, you may not understand what is so extraordinary about it. I might be forgiven for boasting of my country's capital city. But it seems it has attracted the attention of many others besides myself.
For instance, Valletta has been purposely selected to feature in a number of high-profile American block busters….. have you seen Brad Pitt's WWZ, or 13 Hours directed by Michael Bay.  Munich Steven Spielberg, the soon-to-be-released movie called 'Assassins Creed' starring Michael Fassbender ……. this is just a handful of movies of course…. there are many others.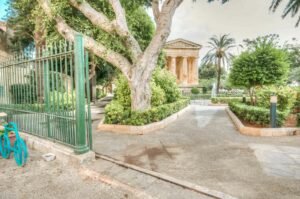 Valletta is not your typical city. There is none of the super traffic which most European cities have to endure. But don't you believe that it is boring or apathetic at any time of day. Everybody can reach Valletta from anywhere around the island since it is a public transport hub – reach it via water ferry, taxi or bus (many tourists reach it in exceptional style via cruise liners.) During its mornings, it wakes up proud and ready to face the day. It provides bustle and action through most of the day, since it is the commercial hub, the state hub and the tourist hub that draws people in for varied and widely diverse reasons. Market stalls, restaurants, musical fountains, open-air cafes, museums and so much architecture on each and every street corner. Surprises are the order of the day.
Then it elegantly tones down its mode during its evenings, promoting a sense of calm and quiet, yet enough to tantalise anybody wishing to wine, dine and listen to live music or just have a serene stroll. It provides an alternative to the clubbing scene which can be enjoyed elsewhere on Malta. And then, politely, it will retreat at night, to allow its hundreds of residents to enjoy, at least, the night in peace. But, please note, this does not mean Valletta residents do not enjoy living there…. a recent local survey clearly indicates that 95% of residents in Valletta are happy to live there.
Valletta has such an astounding history to tell and such an impressive character. It has also several highlights to look forward to in the near future. For instance, it has been selected as European Capital and during the first half of 2017, it will proudly look on as Malta hosts the EU Presidency. The Maltese government will be investing concerted attention to create greater mobility towards and within Valletta, via parking spaces, new squares and more culture centres. Then there is Valletta 18 (V18) coming up, which is attracting widespread interest in the copious programme of events aimed for the build-up to and duration of 2018.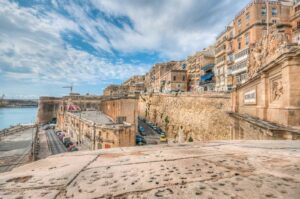 But all of this does not necessarily provide the right reason to relocate to Valletta. One must understand the physical elements which make a property investment within Valletta, practically incomparable. It is one of the oldest cities in Malta, so that its houses and palazzos are built in the old style, benefiting from high ceilings and traditional features. Sculpted stonework on its facade, stone balustrades, brass door knockers, Maltese tiles, wooden beams, wooden balconies, coats of arms, corner niches and amazing views. Indeed, most residential properties in Valletta enjoy easy and quick access to the sea, the farthest you can be, is at most, a 10-minute walk. Thus, the best properties will have unhampered or semi sea views of the Grand Harbour itself or of the Msida/Sliema stretch across the water.
At RE/MAX Malta, we give special attention to Valletta properties, with an office located strategically within the city. We find that most people tempted to relocate to Valletta are young professionals and so many foreigners. There is also the hugely popular option of investing in property to let out, especially driven by the increasing popularity of Airbnb. The fact that most clients boast a 95% occupancy, year round, provides added reassurance.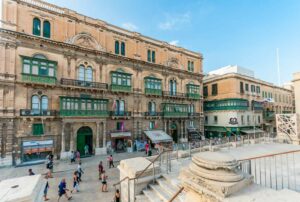 Buying property in Valletta is not for everybody. There has been a steady increase of available property in Valletta. A good 60% found on RE/MAX City Office books, are multi-million Euro palazzos although evolving trends indicate an increasing demand for apartments.
There is also the commercial aspect to consider. Valletta enjoys the presence of over 200 eateries of varied categories, all of which vie for Excellence Certification by TripAdvisor. Indeed, commercial investment in the hospitality sector is particularly healthy within Valletta.
What more can one say about this city built by gentlemen for gentlemen…. and of course gentlewomen. It just has to be experienced, and there is no better way to do so, than by living it, at least once in a lifetime.
Click here for Properties in Valletta