Generate a sense that a space is much larger than its actual square footage.
Striking a balance between having your home appear both cosy and spacious is challenging. We bring you the solution: create illusion.
Here are seven tips to help you quickly and easily make any room feel more spacious, inviting, multi-functional and stylish.
1. Use colour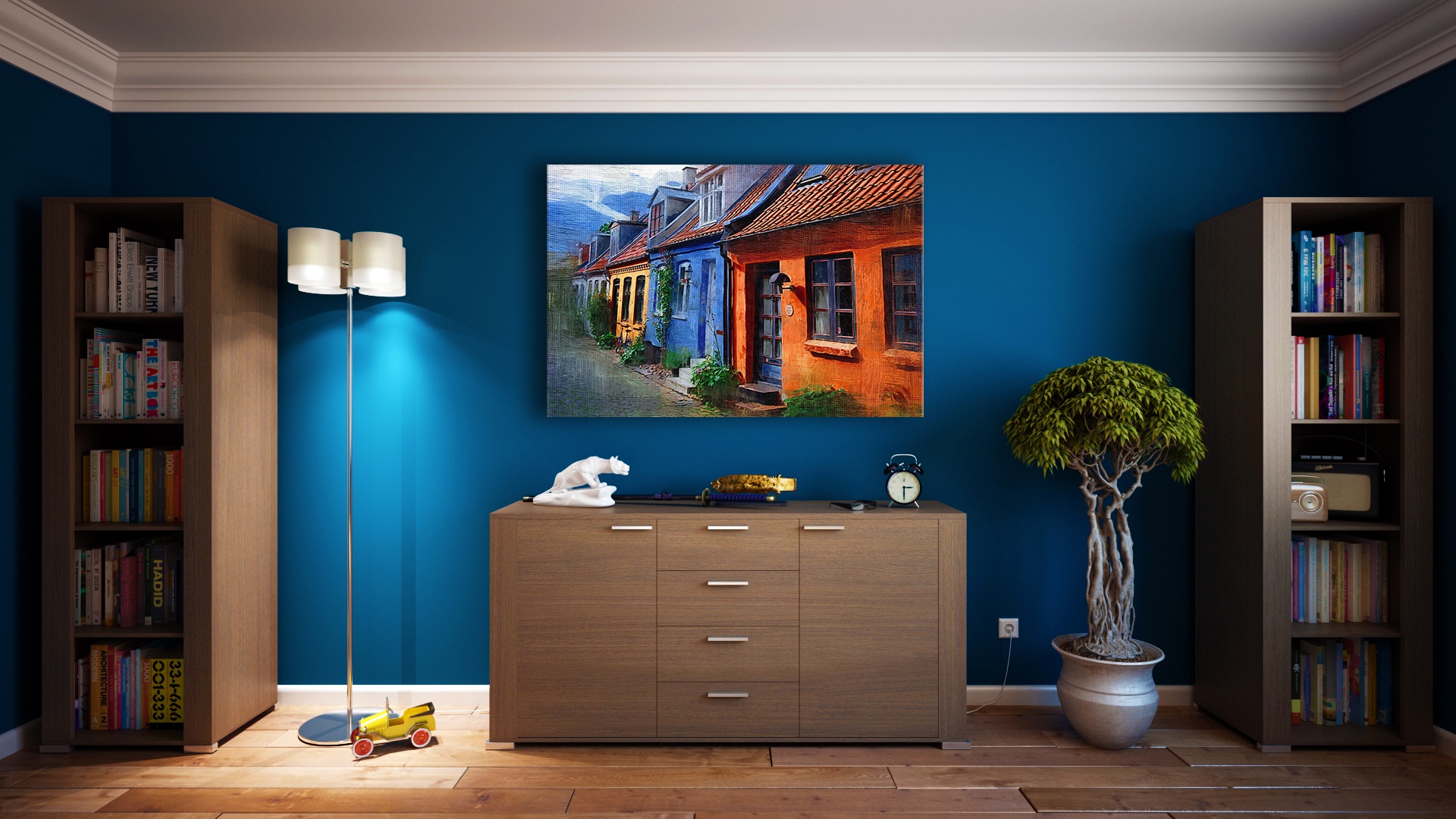 The colour palette you choose can help or hinder you. Select the right one and you'll create depth in your home.
Here, it is important to be bold. Medium shades can make a room feel even smaller than it actually is. Instead, go for very light and/or very dark colours. The ideal is to use the two alongside each other to create contrast and visual intrigue.
Whether it's your bedroom, bathroom or living room, a unified colour scheme also boosts a room's sense of space. From curtains and throw cushions to carpets and furniture, a colour arrangement that is cohesive, light and neutral, with small or no prints, will grow your room before your eyes.
2. Make your furniture multi-functional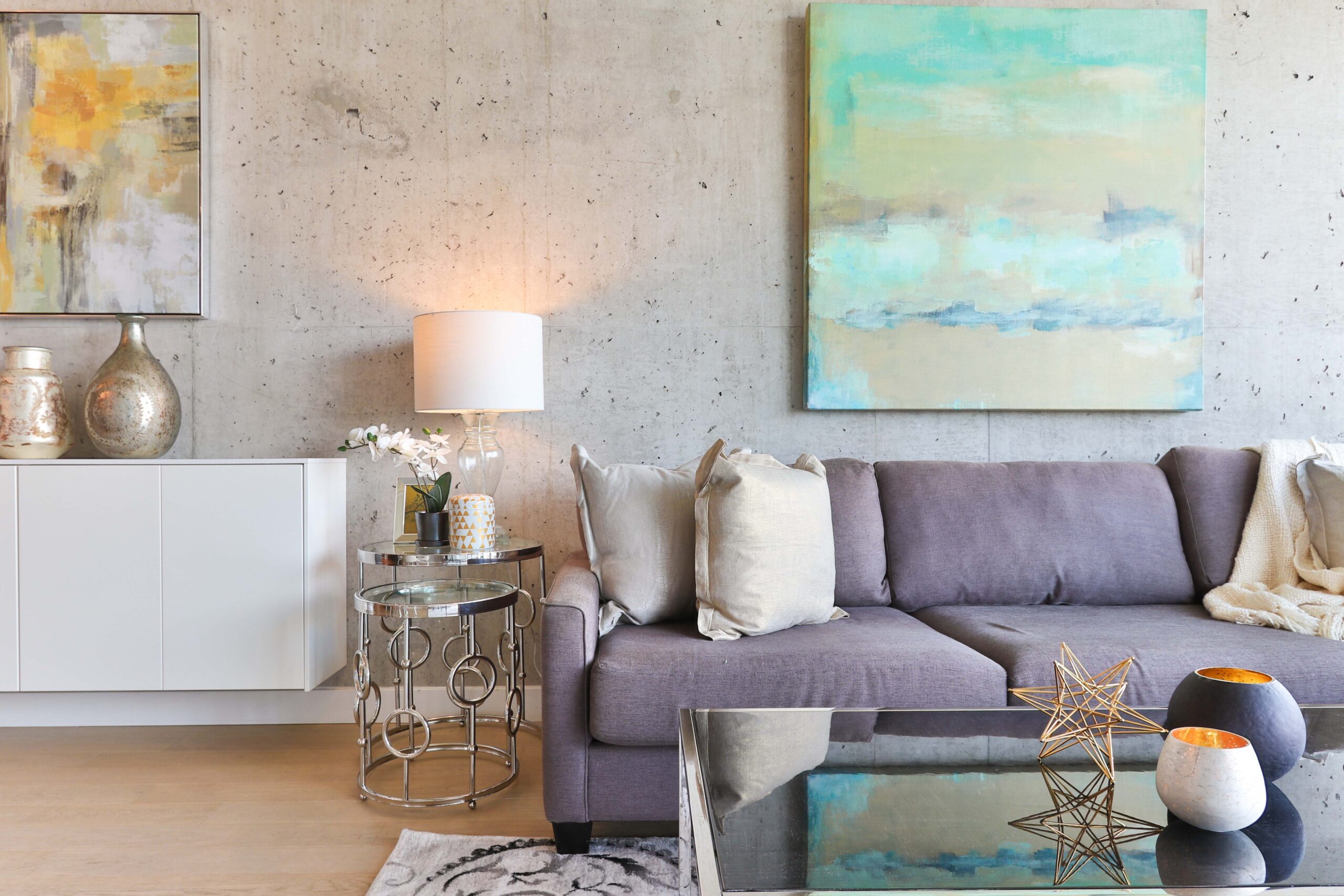 A coffee table doesn't need to only be a coffee table. It could also be a convenient spot for concealed storage. And the same could be said of any kind of furniture.
With some thought and careful planning, you can create places to hide any clutter-inducing items including anything from children's toys to magazines. After all, it is often clutter that makes rooms feel smaller than they are.
Opt for a lidded ottoman and you could have your coffee table double as extra seating too. Plus, going for furniture that gives you the option to fold, stack or wheel it away affords you additional space when it is not in use. We're all desperate for any extra bit of space we can get after all.
3. Go floor-to-ceiling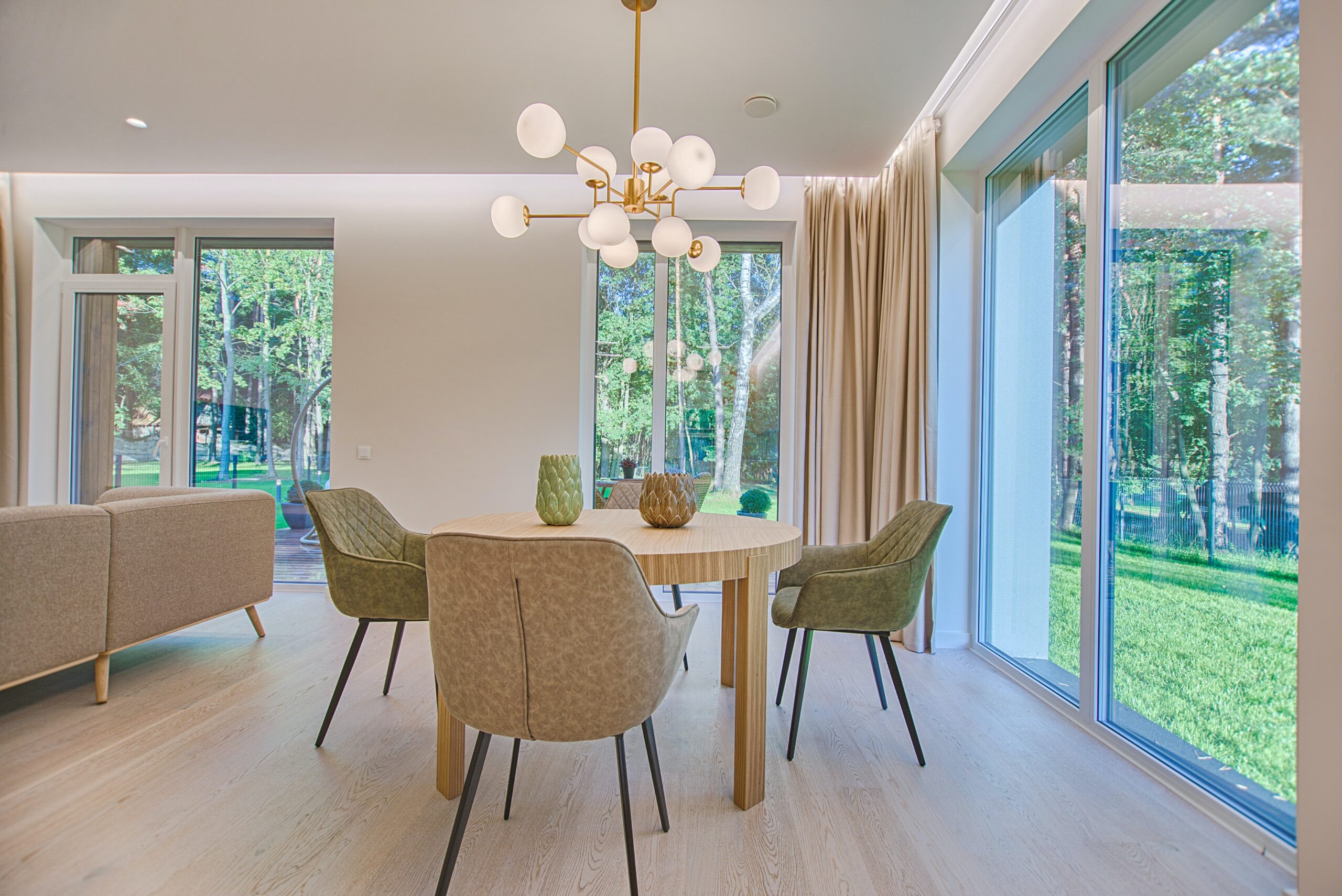 Besides enhancing a room by making it appear wider, you can also boost the space by making it seem taller.
Use the full height of your room to draw the eye upwards. In doing so, you'll create the illusion that your ceilings are higher than they really are.
The question is, how?
Hanging curtains floor-to-ceiling and selecting a tall and fitted bookcase or wardrobe are both favourites. With so many companies creating these kinds of products as standard nowadays, the options are endless.
4. Less is more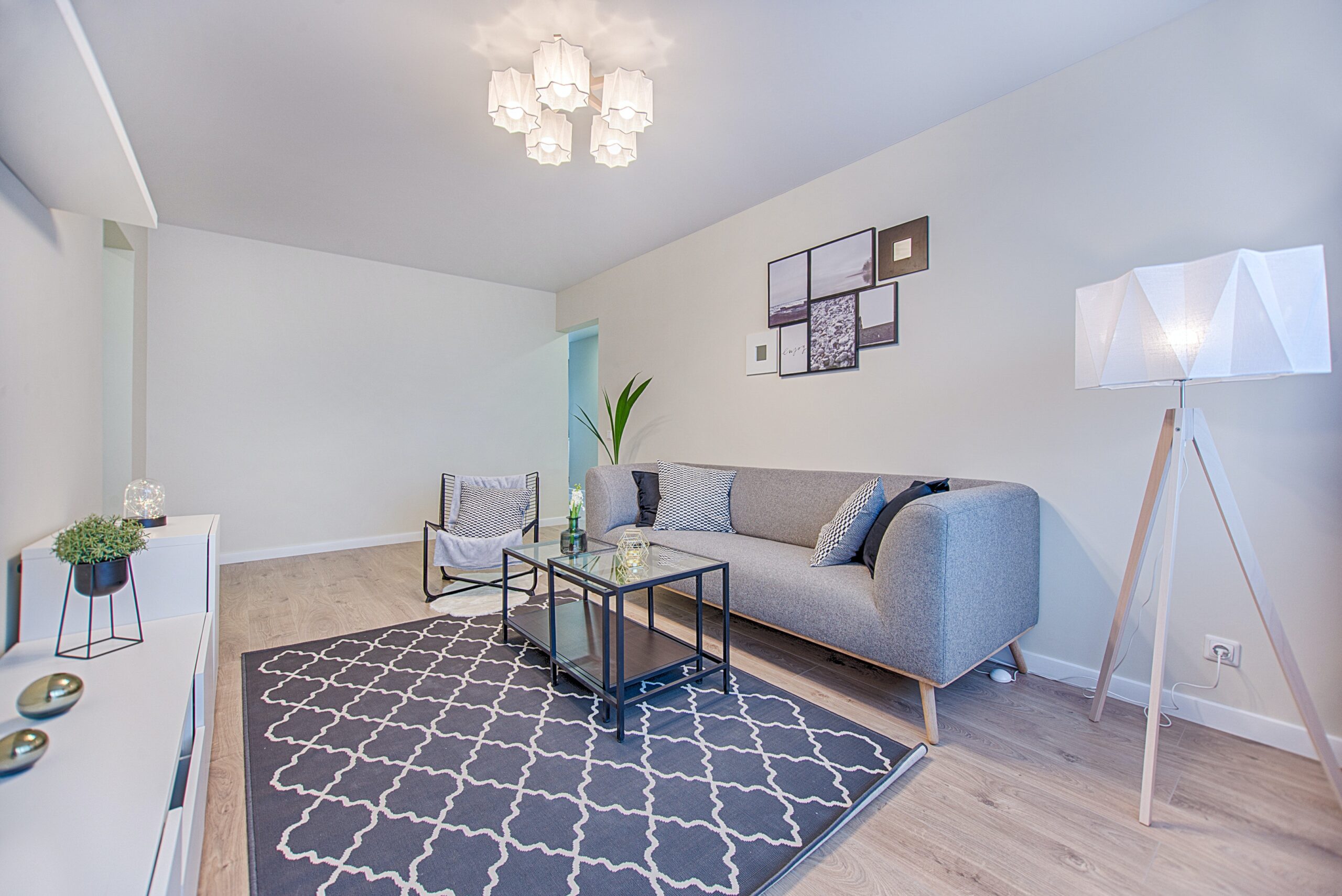 We can't say this enough: clutter makes a room feel smaller. In fact, even a large room will shrink when it's got items on every available surface.
Luckily, the opposite is also true – and that's your answer.
Go for a few larger decorative pieces instead of many small ones and your room will instantly look more spacious.
Leave some empty space on surfaces to add airiness. You can even think of colour-coordinating your books or ornaments with your room's scheme to help them blend into the background and open up the space.
But we've all got small memory-filled items that we just can't get rid of, don't we? The trick is to arrange them with purpose. Use symmetry and the triangle rule by grouping them into three or five similar pieces in a specific area. Visually and collectively, this will make them appear much larger and more dramatic.
5. Scale up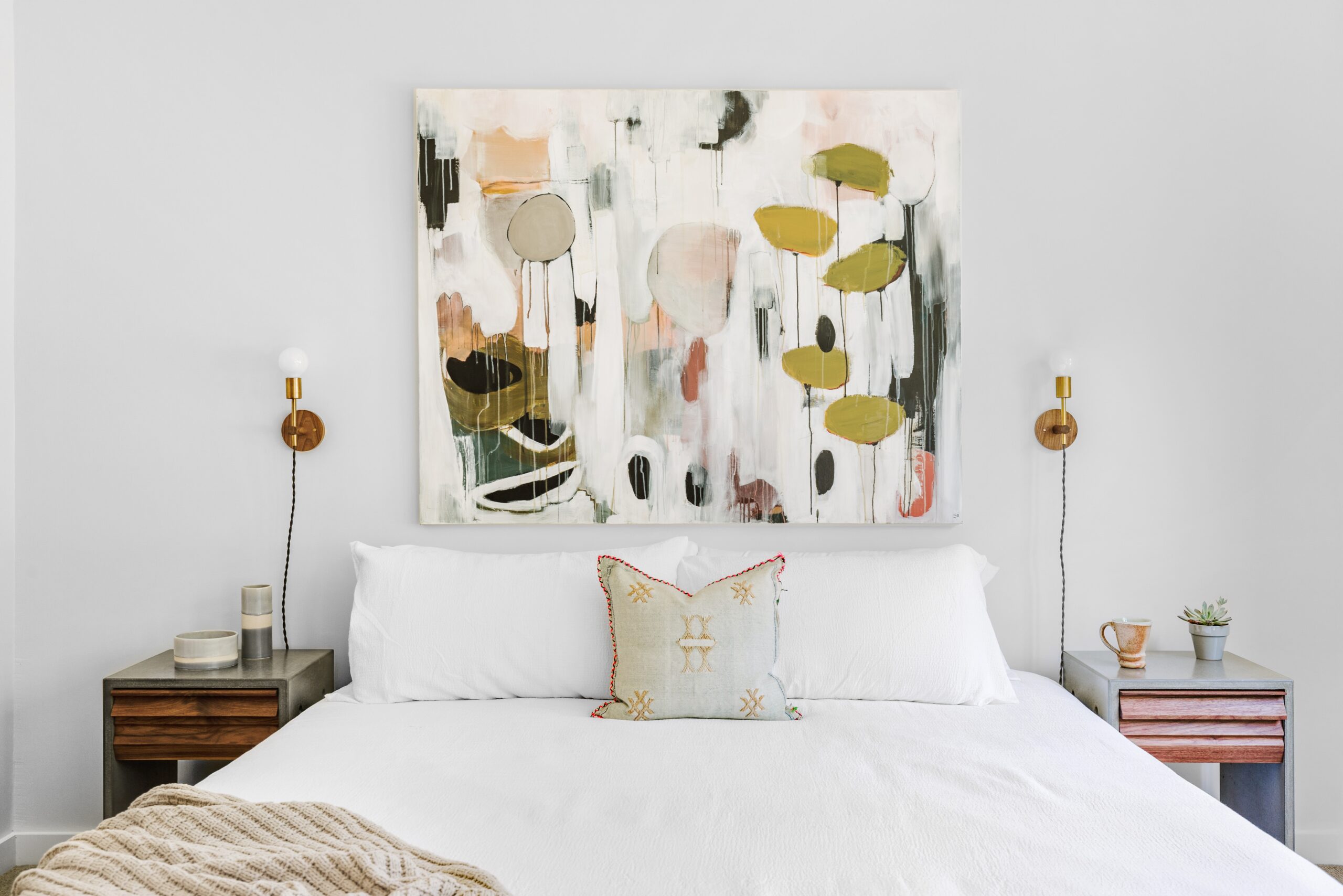 It may be tempting to stick to your favourite small furniture items but doing so may work against you.
Instead, aim for furniture that fills the room. To make your living room seem spacious, it is better to go for a large sofa and one armchair rather than several smaller chairs. The same can be said of the bedroom: opt for the largest bed you can comfortably fit in the space.
Large-scale art can also lend your room a sense of space and drama. A single large piece of art – or even a painted feature wall – visually expands the room more effectively than a gallery wall of smaller pictures grouped together.
6. See the light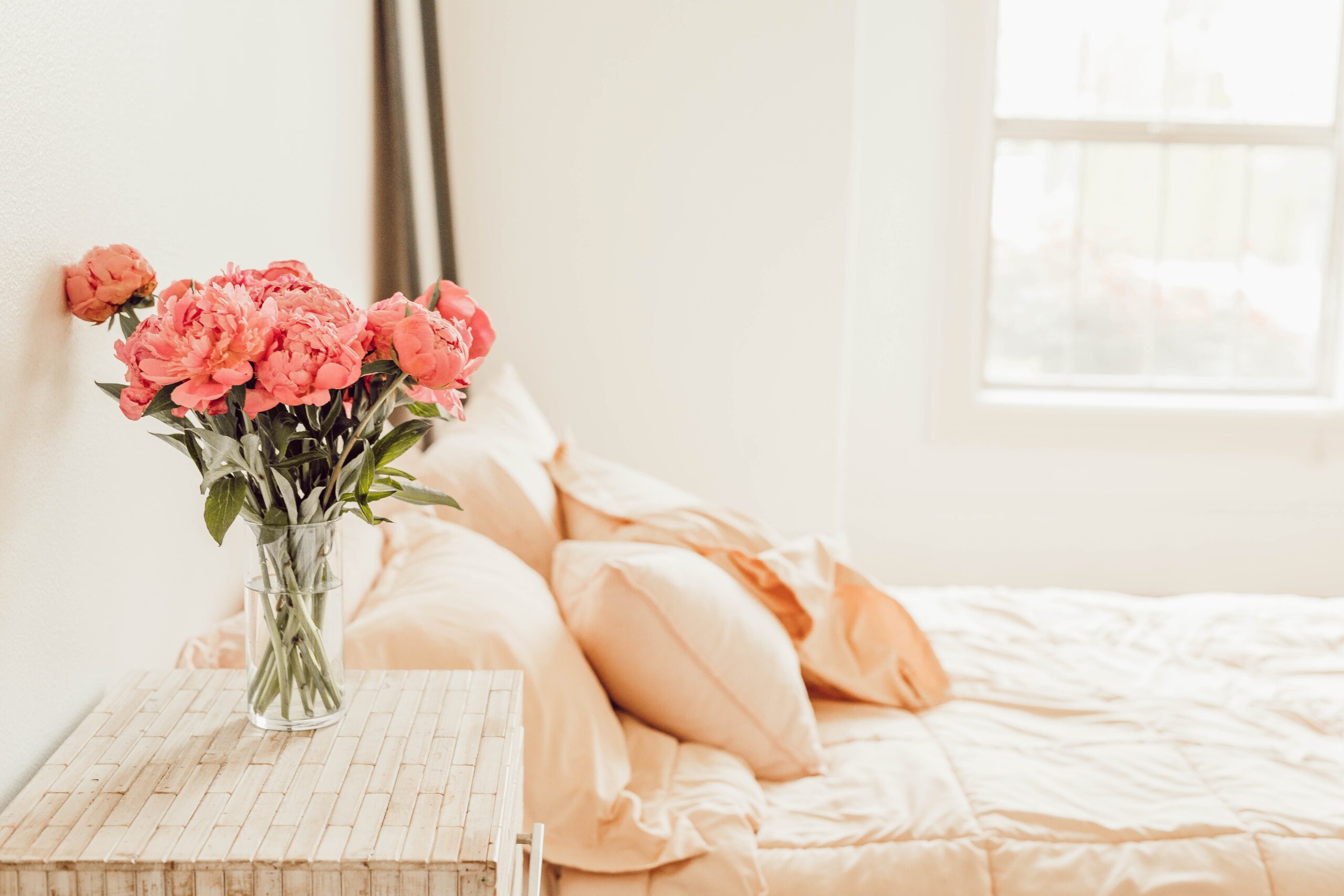 Natural light opens up any space. Make the most of what you have by strategically placing mirrors to bounce the light from the windows around the room.
Your choices of artificial lighting will also affect how big your room feels. If you opt for multiple sources of light instead of just one overhead or ceiling lamp, you'll spread the light more evenly, making the space feel roomier.
7. Don't forget the floor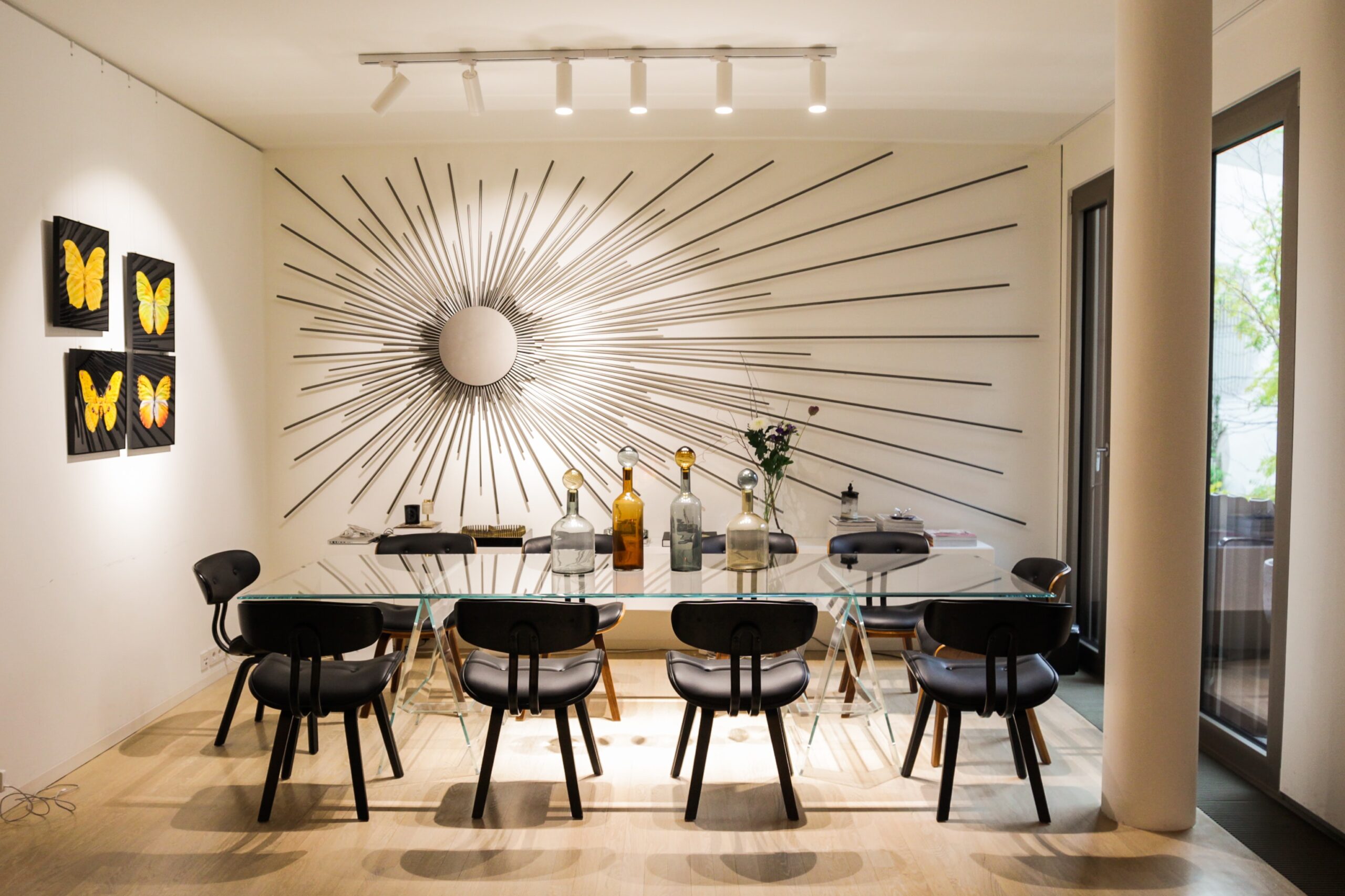 Having opened the room upwards and outwards, now is the time to cast your eyes downwards. The layout of your room, and even the style of the furniture itself, will close or open up the space.
Pieces that sit flush to the floor will make a room feel more contained. Select furniture such as chairs, sofas or beds that are raised up with exposed legs to offer your room more space and light.
Transparent glass tables or acrylic chairs are also a great choice because they 'disappear' into the room, allowing light to flow through and adding a sense of space.
Finally, layout is everything. It's easy to assume that pushing furniture up against walls will create space. But on the contrary, placing a piece in the centre of the room or at an angle often works better when trying to make a room look – and feel – more spacious.
Speak to a member of the RE/MAX Malta team today to help you make the most of the interior design in your first home.